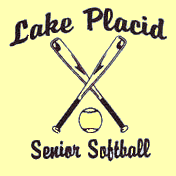 Lake Placid Men's Senior Softball
2018 Team Photos
Lake Placid, Florida
2018 Lake Placid Men's Senior Softball League
Team Pictures
2018 League Runner Up - Central Security
Back row from left: Ross Anderson, Dave Steigerwalt, Dana Hurlbut, behind Dana is Ron Gary - sorry Ron!, Fred Moore, Mitch Dallen, Jeff Stanley, Doug Jolman and Lee Maule. Front Row: Bill Todd, Ted Griffith, Team Manager Doran Quigg, and Dick Cook.
Congratulations 2018 Runner Up - Central Security!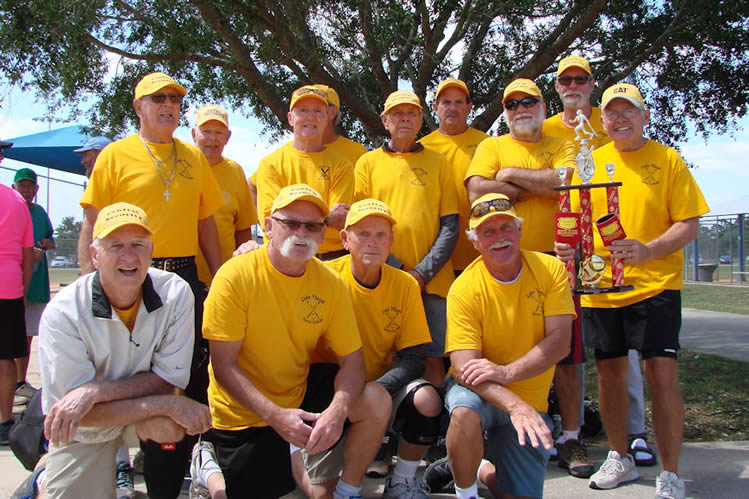 2018 Miller's Air Team
Back row standing from left: Ian McQuaig, Cliff Bluml, John Kloet, Brian Heaphy, Paul Marcellus, Rex Ebert, Gary Steeves, Kyle Saunders and Bill Scrase. Front Row kneeling: Team Manager Darrel Richards, Phil Lucas, Jim Hensley and Gary "Tank" Tankersley.
2018 Yates Insurance Team
Back row from left: Don Cunningham, Scorekeeper Bob Asbury, Dick Gunderman, Bill Card, Pat Lowe, Team Manager Tom Waters, John McCallum and Ed Engler. Bottom row kneeling: Norm Moriarty, Paul Brand, Bill Gallagher, Ron Kilburn, Jack Smith and Mo Pier.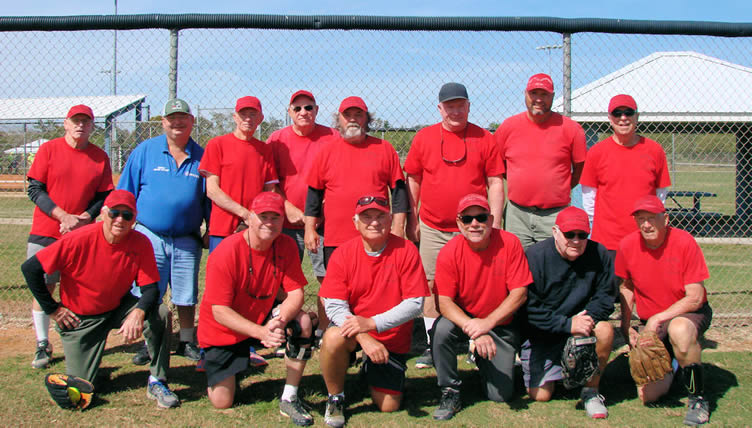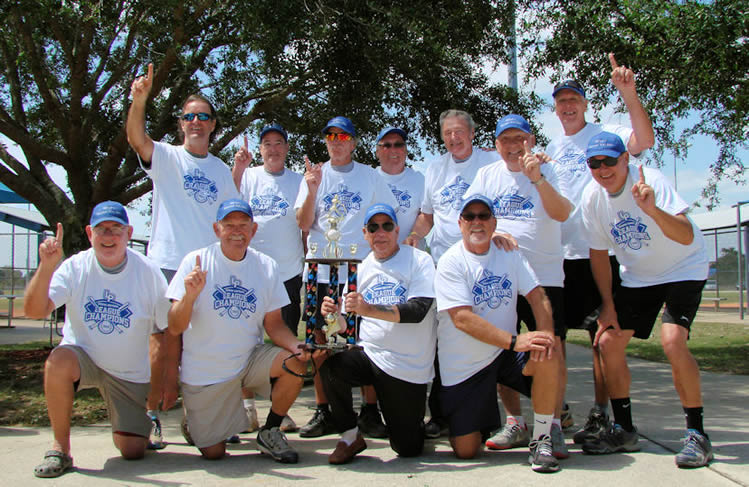 2018 Wedgworth's Team Roster
Back row from left: J.R. Garver, Don Bucher, Norm Grubbs, Jim Lauzon, substitute player Don Dobbert, Scorekeeper Geri Mathews, Team Manager Pete Mathews. Front row kneeling: Gary Vizioli, Harvey Jones, Larry Laux, Ron Melia and Gallo Gonzalez. Not pictured: Terry Austin, Larry Oser and Skip Raller.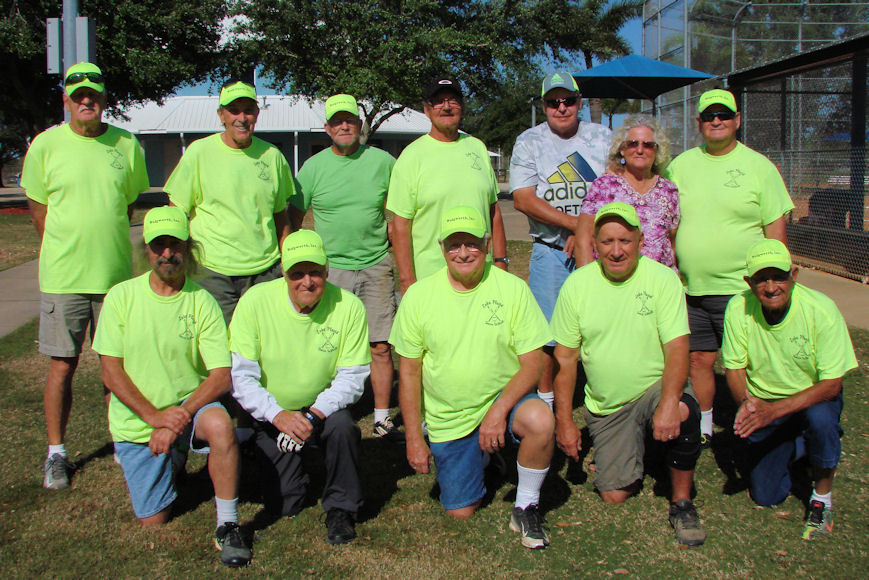 2018 Central Security Team
Back row from left: Scorekeeper Jean Anderson, Fred Moore, Ross Anderson, Jeff Stanley, Team Manager Doran Quigg, Ron Gary, Dick Cook, Doug Jolman, Dana Hurlbut, Mitch Dallen, Dave Steigerwalt and Ted Griffith. Front row: Bill Todd and Lee Maule.
2018 Seminole Tire Team
Back row from left: Scorekeeper Ethel Stephenson, Team Manager Paul Stephenson, Tom Ashley, Ken Elston, Chester Johnson, Bob Fox, Norm Guay, Jeff Lindskoog and Jim Lorne. Front row: Victor Rodriguez, Elston Hedges and Ron Wickman. Not pictured: Eddie Diaz and Dan Rasmussen.
2018 Lake Placid Marine Team
Back row from left: Dana Amundson, Scorekeeper Peggy Amundson, Jim Radcliff, Ron Hanisch, Bill DeStefano, Jim Nicolet, Bob Roth, Umpire Jim Cissell, David LeHue and Cisco Hernandez. Front row from left: Tom Trapman, Richard Rucker, Team Manager Gene Welbaum, Fred Richardson and Ray Wilson.
2018 League Champions Miller's Central Air
Back row from left: Paul Marcellus, Brian Heaphy, Gary Steeves, Ian McQuaig, John Kloet, Jim Hensley, Cliff Bluml and Rex Ebert. Front Row: Phil Lucas, Team Manager Darrel Richards, Gary "Tank" Tankersley and Bill Scrase. Not pictured: Kyle Saunders.
Congratulations Miller's Central Air
2018 Lake Placid Men's Senior Softball
League Champions!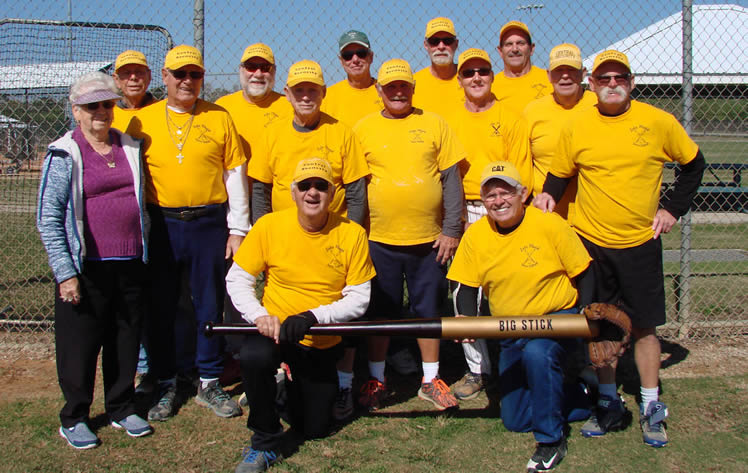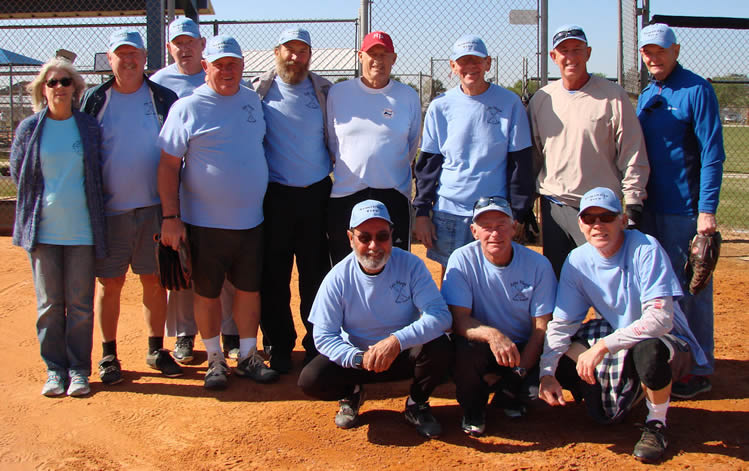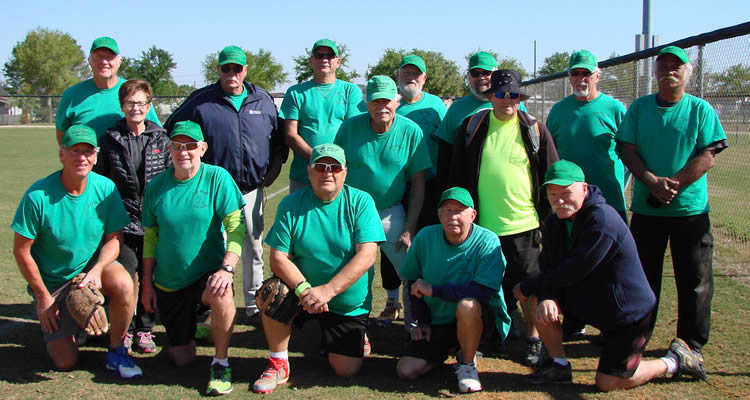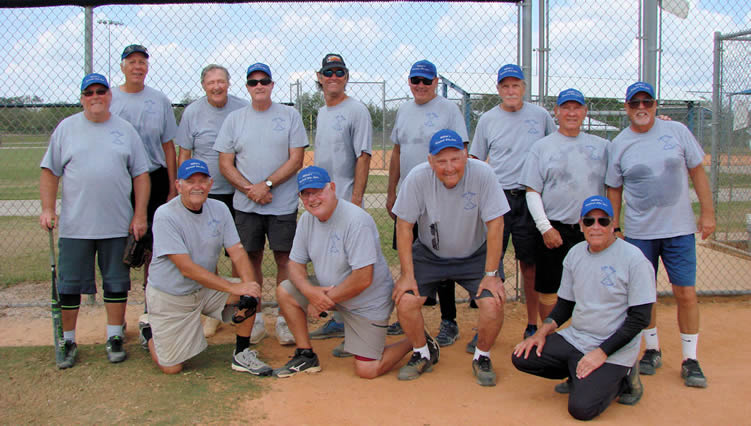 Copyright © 2010 - 2019 Lake Placid, Florida Men's Senior Softball. All rights reserved.
Please direct questions to jodi@lpsoftball.com
Apologies to all the players who were missed in their team photos and/or individual photos on the website.