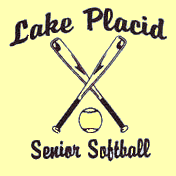 Lake Placid Men's Senior Softball
2014 Team Photos
Lake Placid, Florida
2014 Central Security Team - Mid season Co - Champions
Back row: Larry Oser, Drew Whittaker, Ross Anderson, Dave Klein, Dave Hoffman, J.C. Brown, Fred Moore, Moe Pier. Front row: Ian McQuaig, Dave Londo, Harland Newby, Dana Hurlbut, Team Manager Dick Cook and Joe Hedges.
2014 Seminoles Team - Mid season Co - Champions
Back row: Team Manager Paul Stephenson, J.R. Garver, Jeff Stanley, Bob Roth, Chet Johnson, Skip Raller and Tom Ashley, Front row: Ron Melia, Ray Wilson, Mel Gross, Frank Hedges, Jim Hensley and Ed Engler.
2014 Schooni's Restaurant Team
Back row: John Ladensack, Mike Kratt, Bill Destafano, Norm Grubbs, Paul Brand, Team Manager Pete Mathews, Jim Lorne, Ron Hanisch, Elston Hedges, Ron Wickman. Kneeling: Harvey Jones, Victor Rodriguez and Kyle Saunders.
2014 Michelle Yates Insurance Team - Second Season Champions
Back row: Cliff Bluml, Brian Heaphy, John McCallum, Joe Alviano, Dave Stiegerwatt, Mike Wilgren, Richard Rucker. Front row: Howard Carney, Phil Lucas, Bill Gallagher, Gene Welbaum, Don Ward, Darrel Richards and Team Manager Doran Quigg.
CONGRATULATIONS 2014 Second Season Champion
MICHELLE YATES INSURANCE TEAM and 2014 First Season Co-Champions CENTRAL SECURITY and SEMINOLE TIRE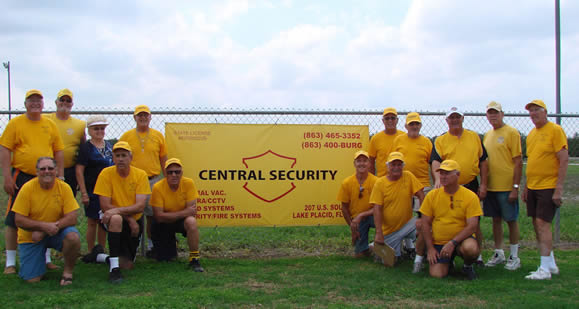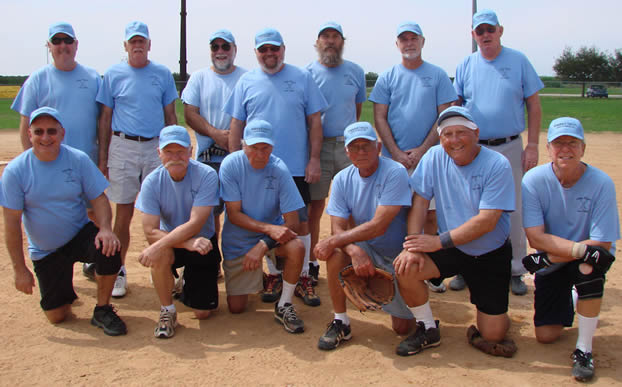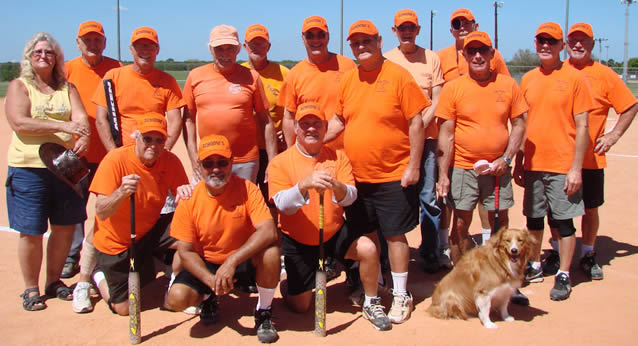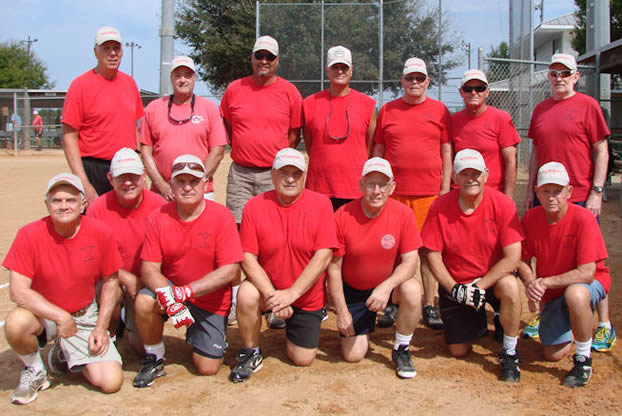 Copyright © 2010 - 2019 Lake Placid, Florida Men's Senior Softball. All rights reserved.
Please direct questions to jodi@lpsoftball.com
Apologies to all the players who were missed in their team photos and/or individual photos on the website.