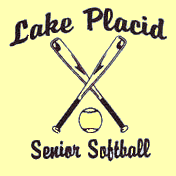 Lake Placid Men's Senior Softball
Directions
Lake Placid, Florida

Copyright © 2010 - 2018 Lake Placid, Florida Senior Softball. All rights reserved.
For questions please contact the league@lpsoftball.com
The Highlands County Multi Sports Complex is 52 acres of primary activity area, which offers sports facilities for competitive sports people, individuals and teams wishing to play recreational sports. 
It is located at 216 Sheriffs Tower Road, Sebring Fl. 33875.
Lake June Ball Fields: From U.S. Highway 27 in Lake Placid, take Interlake Boulevard west. At the Interlake/Main Street stop light, continue west where you will come upon the circle around Devane Park. Drive right, around the circle exiting on the other side to continue heading west. Watch for the green "Lake June Ball fields" signs. You will want to take a right at the second street that heads to the fields - Jackson Road.