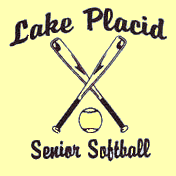 Lake Placid Men's Senior Softball
2015 Team Photos
Lake Placid, Florida
2015 Dock 633 Team
Back row from left: Larry Oser, Bob Fox, Joe Alviano, Harry Bell, Drew Whittaker, Doug Jolman, Jeff Stanley and Rich Ernst. Middle row: Team Manager Pete Mathews, Bill Destefano, Scorekeeper Gerry Mathews and Jim Hensley. Bottom row kneeling: Dave Londo, Bill Gallagher and Elston Hedges.
2015 Central Security Team
Back row from left: Scorekeeper Ethel Stephenson, Team Manager Paul Stephenson, Dave Bilyea, Skip Raller, Chet Johnson, Jerry Porter, Tom Trapman, Mo Pier, Charlie Elston and Bill Todd. Front row from left: Dana Hurlbut, Kyle Saunders, Richard Rucker, Dave Hoffman and Harvey Jones. Team members not pictured: Jim Lorne.
2015 Seminoles Team
Back row from left: Jack Smith, Howard Carney, Tom Ashley, Jim Radcliff, Brian Heaphy, Tom Waters and Rick Rockfield. Front row from left: Ron Melia, Mike Kratt, Todd Martin, Steve Blazing and Team Manager Doran Quigg. Team members not pictured: Frank Hedges and John Ladensack.
2015 Lake Placid Marine Team
Back row from left: Team Manager Dick Cook, Ray Wilson, Fred Moore, Ken Elston, Paul Brand, Ron Wickman, Dave Steigerwatt, Jim Nicolet. Front row from left: Joe Hedges, Harland Newby, Larry Laux, Gene Welbaum, Gary Tankersley and Ross Anderson.
2015 Michelle Yates Insurance Team - Season Champions
Back row from left: Bob Roth, Norm Grubbs, J.R. Garver, Cliff Bluml, Bill Card, Brian Stouder, Ron Hanisch, Pat Lowe and Taras Chubey. Front row from left: Victor Rodriguez, Gary Vizioli, Dave Plieman, Team Manager Darrel Richards and Phil Lucas. (Not pictured: Mark Hebb)
CONGRATULATIONS 2015 Season Champion
MICHELLE YATES INSURANCE TEAM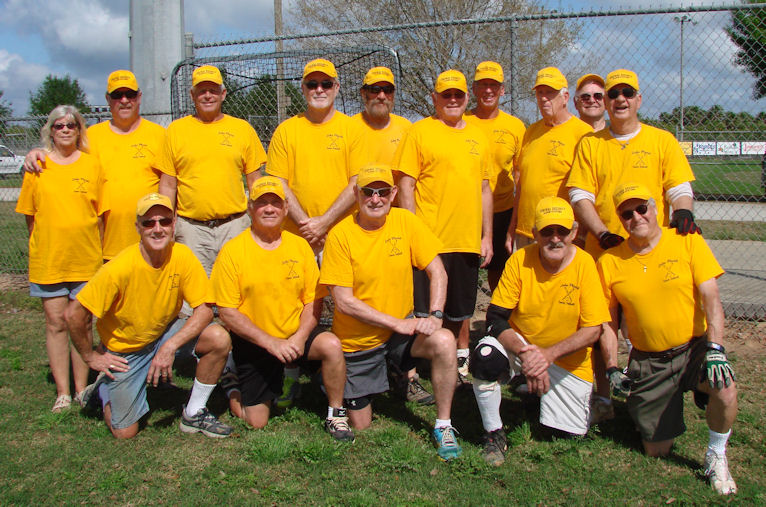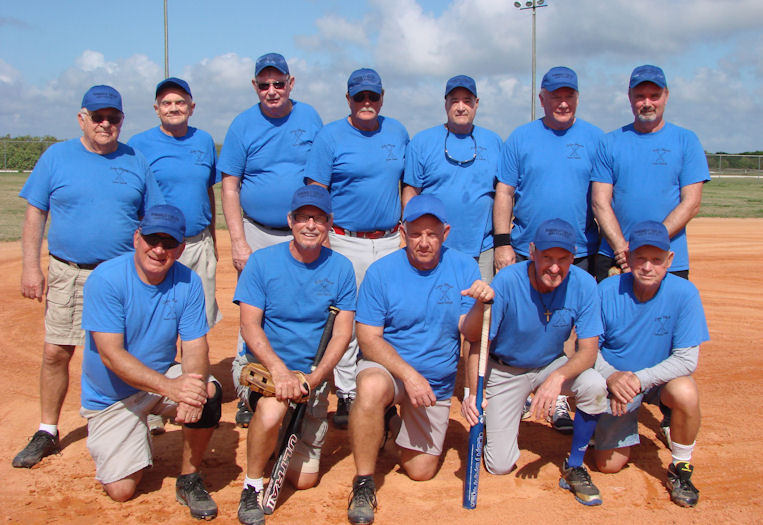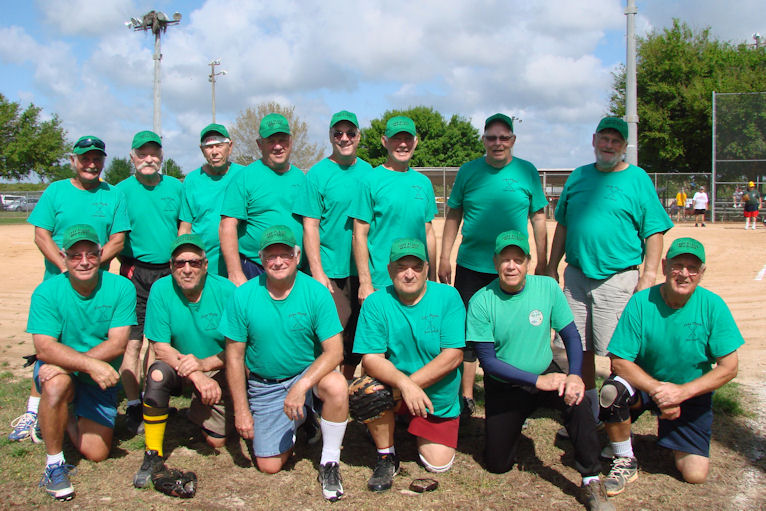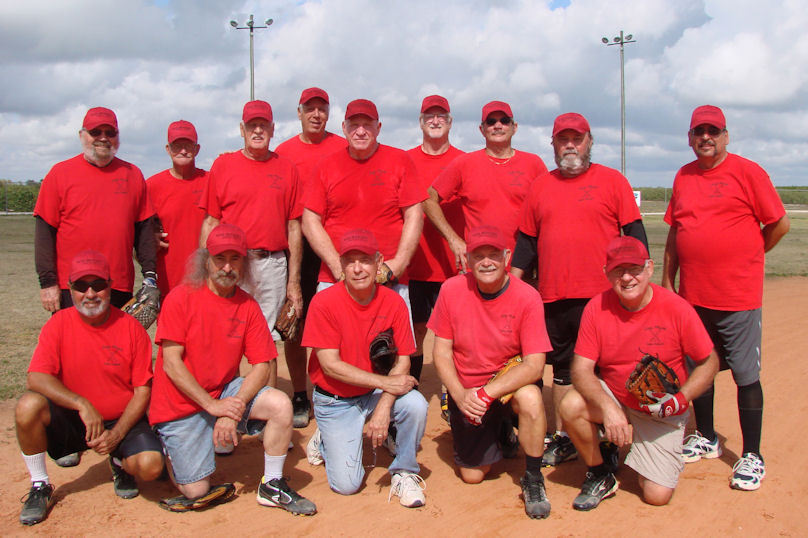 Copyright © 2010 - 2019 Lake Placid, Florida Men's Senior Softball. All rights reserved.
Please direct questions to jodi@lpsoftball.com
Apologies to all the players who were missed in their team photos and/or individual photos on the website.