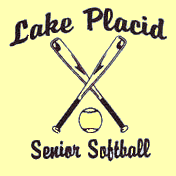 Lake Placid Men's Senior Softball
Lake Placid, Florida
Obituary- Jeri Brand, wife of Paul
Sending our thoughts and prayers to
Paul and their family
Jeri Brand, 68 of Stanchfield, Minnesota and Lake Placid, Florida passed away in the arms of her family June 25th in Florida after a 30-year battle with cancer and diabetes. 
Daughter of Jerry and Virginia Hammond of St. Anthony, she retired from Honeywell in Minneapolis to become secretary of the elementary school her children attended.  Disabled from radiation treatments for a failed cancer surgery in 1999, she continued to lead an active and truly inspirational life. 
She is survived by her husband Paul, retired columnist for the Minneapolis Star Tribune, sons Paul IV (Katherine) and grandson Jace of East Bethel, Ryan (Samantha) of Sebring, Florida, and brothers Michael (Carole), Jeff (Bonnie) and Craig (Renae). 
A celebration of Jeri's life will be held Saturday July 6th from 2pm to 6pm at the Nessel Township Hall, 49205 Acacia Trail, Stanchfield, MN 55080, rain or shine.  All family and friends are welcome to attend.
Arrangements entrusted to:
Stephenson-Nelson Funeral Home
4001 Sebring Parkway
Sebring, FL 33870
Online condolences may be left at:
From left to right: Jim Friend, Jim Radcliff, Ross Anderson, Duane Wilson, Doran Quigg, Ron Lewis, Dana Hurlbut, Ron Hanisch,
Team Manager Elston Hedges
, Lee Maule, Tom Waters, Stan Schuham and Richard Rucker.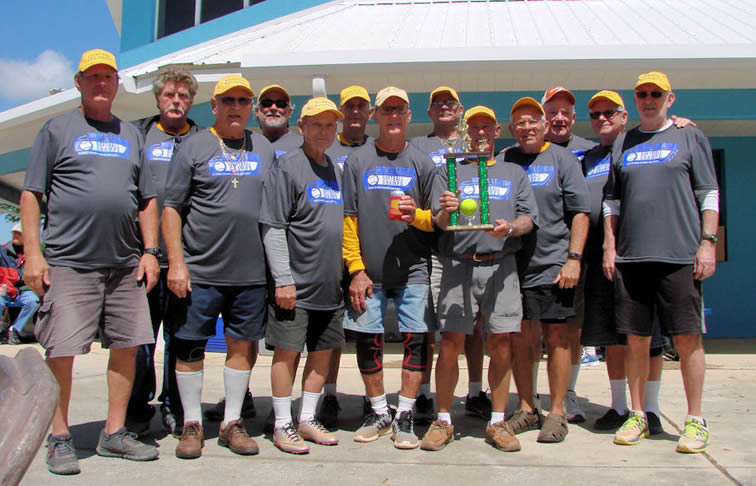 Congratulations!
2019 League Champions Central Security
2019 Final Team Standings - March 27, 2019
| | | |
| --- | --- | --- |
| Team | Wins | Losses |
| Central Security | 17 | 6 |
| Conley Insurance | 14 | 9 |
| 863 Bar & Grill | 14 | 9 |
| Seminole Tire | 10 | 13 |
| L.P. Marine | 8 | 14 |
| Miller's Air | 6 | 16 |
Copyright © 2010 - 2019 Lake Placid, Florida Men's Senior Softball. All rights reserved.
Please direct questions to league@lpsoftball.com

Men's Senior Softball League
The Lake Placid Men's Senior Slow-Pitch Softball League was started in 1993. The League is open to men ages 60 and older. Our League has players with ages spanning from their early 60's to mid 90's. The League is open to all that want to participate. All skill levels are welcome! If you haven't been a player but would like to learn, or if you've been playing your whole life - there is room for everyone. While the play is important, the bigger focus is the opportunity to get together twice a week and have some fun. Practice starts in November with the teams being formed each year at the end of December. The teams are never the same, so you get a chance to meet and play with everyone in the League.
The 2019 will be played at the Highlands County Multi Sports Complex.. Regular League play starts at the beginning of January and games are played Mondays and Wednesdays at 11:00 a.m. through March.
The League is always looking for new players, so stop out on a Monday or Wednesday morning at 10 a.m. and check it out! Send us an e-mail if you'd like more information: league@lpsoftball.com